Aluminum City and County Plates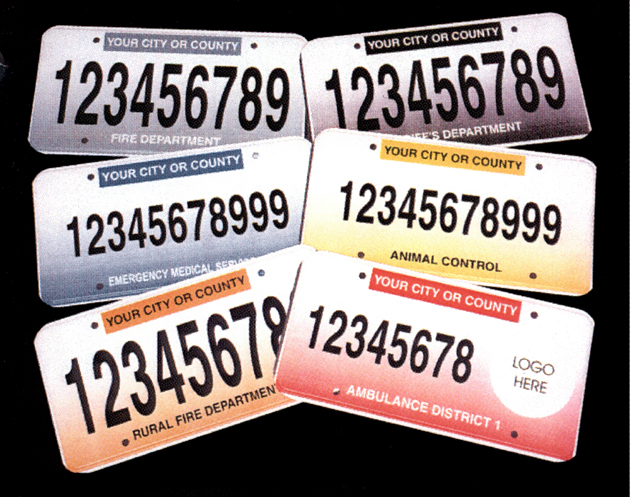 New special aluminum license plates are now available to Sheriffs, Police, Fire Departments, Cities, School Districts, and other customers. Plates are standard license plate size with all new colors, Green to White, Orange to White, Blue to White, Yellow to White, Red to White, and Black to White. There are four designs available; see order form. License numbers and character numbers will vary depending on style chosen. All plates can have up to 25 characters on the top and bottom line, counting both spaces and letters. All center numbers are black. The top line must have the City or County and the bottom line must have the department or area where vehicle is assigned.
Aluminum Plate $15.50 set of 2; $10.25 each
Vehicle License Plate Order Form; Motorcycle License Plate Order Form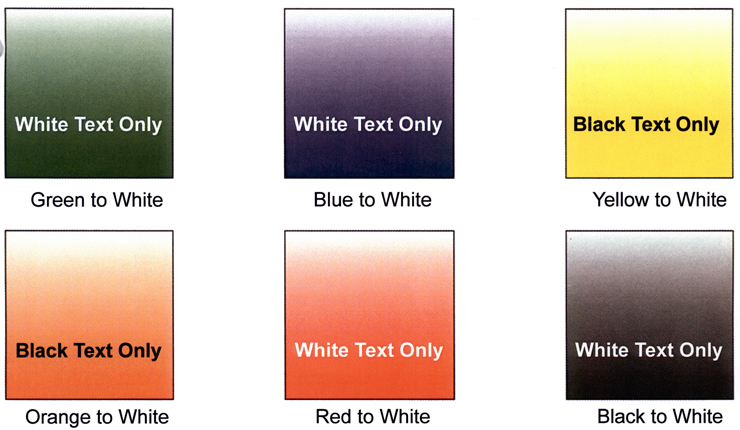 All Vehicle Identification Numbers (VIN) are Black
$100.00 One time set-up charge for Special Plate with logo.
**UPS delivery charge will apply on all license plate orders.