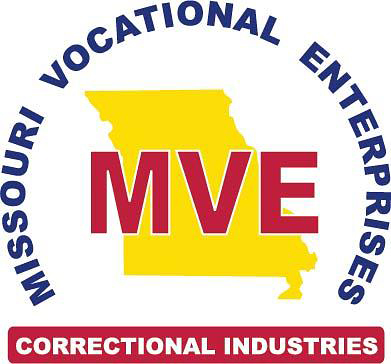 Missouri Vocational Enterprises
Over 50 Years in Business
Missouri Vocational Enterprises (MVE) is a program of the Division of Offender Rehabilitative Services within the Missouri Department of Corrections. Established by State Statute (RSMo 217.550) to create meaningful job training for incarcerated offenders, MVE utilizes offender labor, along with supervisors and administrative staff, to provide quality products and services to state agencies and other not-for-profit entities.
MVE is a unique business that operates on a working capital revolving fund and does not receive any tax dollars from the general revenue.
The objective of Missouri Vocational Enterprises is to develop personal responsibility in offenders through the development of diverse training programs that enhance their employability and opportunity for success while incarcerated and upon release.
MVE is responsible for 22 different industries and services located in 12 correctional institutions throughout the state of Missouri. Since its beginning over 50 years ago, the program has been revised and expanded. MVE takes great pride in producing a wide variety of quality products and services. But the most important MVE product is a successful offender that returns to society as an asset rather than a burden.
When you purchase from MVE, you become a partner in this vital program. Your support is critical to the continued success and progress of MVE. Together, we are changing lives.
Providing quality products at a competitive cost to government agencies, state agencies, state employees and not-for-profit entities.